Happy Indonesian Independence Day Indie Mania!
In this Special Month, we have an event on Indiero!
---
The Soldier Valaris come back to attack Dewata City!! Help us to defeat him! and save Dewata City!!
Soldie Valaris Always Spawn every hours at Dewata
Every Hours will be spawn 5 Soldier Valaris at same time!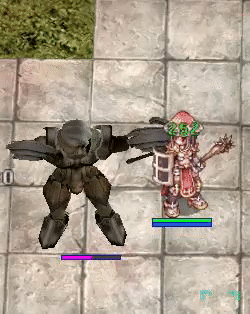 You will get 
Sharpened Bamboo
when succes to defeat him!
Bring
Sharpened Bamboo
to NPC Pejuang[At quest Area beside Indie Shop] and you get random Reward!
List item you can get
~ 1x Biscuit Stick Random 
~ 1x Yggdrasil Box (10)
~ 1x Enrich Oridecon
~ 1x Enrich Elunium
~ 1x Blessing Weapon
~ 1x Blessing Armor
~ Jackpot
[Indonesian Independence Sakkat]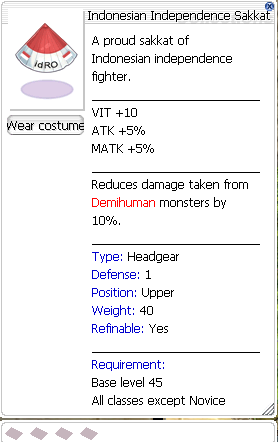 Note:
Mob id : @mi 1900
Event Will be ended at 1 September 2019