Indie Hourly Points is feature when you spend your time in game will get reward 10 Points every Hours and this points can be spend in NPC Indie Points Shop.
If you login more than 5 hours will get Bonus point 50! And if you login more than 10 hours will get 100 points!
This is the list item you can exchange in NPC INDIE POINTS SHOP!!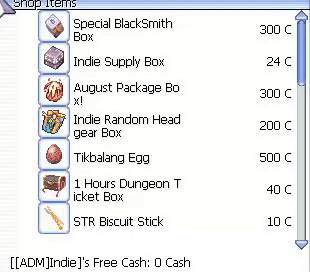 This NPC can be find beside NPC WOE TIME at Maintown!!
Noted:
When you relog it will reset your time spend in game! Beware